(FT "President" Tykee James)
Wildlife can be big, and wildlife can be small. In either case it can be right under our noses without our knowing it. In Episode 2, we turn to some of the smaller critters we don't know are living all around us.
Tony and Billy teamed up with guest host Tykee James, of Wild West Philly, who tells us how to tell a dogwood from the other trees of the forest.
We talk with Isa Betancourt, whose insect sampling project with the Academy of Natural Sciences featured a historic fountain in Center City Philadelphia. Here's a photo of her badass cuckoo wasp.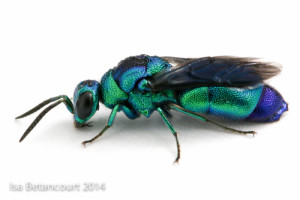 We joined Billy on an urban forest expedition to see Philadelphia's other Rocky, the common but secretive southern flying squirrel.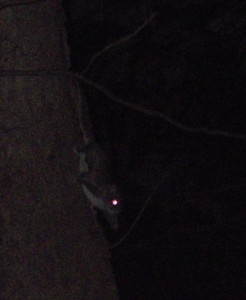 Last we get to the Kirtland's snake, nearly-endangered, but oddly common in Midwestern Cities. It hasn't been seen in 50 years in Pennsylvania. Will 2015 be the year that citizen scientists find it in Pittsburgh? We talk with Brandon Ruhe of the Pennsylvania Amphibian and Reptile Survey, and Ohio herper extraordinaire Peter Kleinhenz.
(photo Peter Kleinhenz)
Check out these Grid articles for more on Wild West Philly, Temple University's bird-strike prevention work, and the Swann Fountain Insect Survey.
Podcast: Play in new window | Download